Liping Wang M.S. C.A., Dipl. CH, Licensed acupuncturist and Chinese Herbalist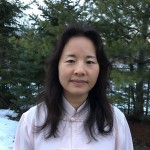 Liping has been practicing Traditional Chinese Medicine (TCM) for more than 25 years. After receiving training on Chinese Herbal Medicine in China, she worked post-graduate in the Division of Traditional Chinese Medicine of Huaqing Hospital at Qingdao for two years.
Immigrating to the United States in 1992, Liping pursued her passion for healing through TCM, working at a holistic clinic in New York City. In 1998, Liping returned to Shanghai, China for advanced acupuncture clinical training at Shuguang Chinese Medicine Hospital, treating over 100 patients with various health conditions every day. Returning to the United States in 2000, Liping received her master's degree in Acupuncture from the New York College for Holistic Health, Education and Research. Eager to help many that needed her expertise here in New Jersey, she opened Holmdel Acupuncture & Herbal Medicine Center in 2001.
Since she started Holmdel Acupuncture & Herbal Medicine Center, her practice grew rapidly, helping more than 5,000 patients so far. Majority of Liping's patients come from word of mouth. Some patients even come from as far as New York City, Holgate, and Barnegat to seek her help. Her practice includes acupuncture, Chinese herbs, Tai Chi, Chi Gong and Tui Na, all of which Liping are passionate about. Liping's true love for Chinese Medicine, as well as her compassionate commitment and dedication to all of her patients, has earned her the title of  "Top Acupuncturist" by "NJ TopDocs" seven years in a row from 2011 to 2017.  Liping is licensed in New Jersey and is certified in Chinese Herbology and Oriental Medicine by the National Certification Commission for Acupuncture and Oriental Medicine (NCCAOM).
Rachel Huang, co-founder, webmaster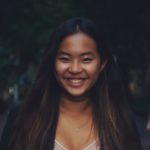 Rachel was born in a traditional Chinese medicine family. She is an extremely bright, happy, and responsible Duke University student who has achieved a lot both academically and in sports. She has been using acupuncture, Chinese herbs, physical therapy, and chiropractors for her entire childhood and college health needs. Although she rarely got sick, whenever she did she would always use herbal remedies that her mom gave her.
She began to help out at her mom's office when she was in middle school. Working there, along with talking to her friends about health and their health concerns, she felt compelled to extend the benefits of Chinese herbs to a wider audience. When she entered high school, she became deeply interested in business and entrepreneurship and took advantage of all the opportunities possible to satiate her intellectual curiosity. Combined with her desire to help others, bestchineseherbalist was born!
Her goal for starting this business is to make every single patient and customer feel better and help alleviate their suffering. She wants to continue to spread the awareness of the effectiveness of Chinese herbs while pursuing an Economics degree at Duke University and hopefully make a positive impact in customers' lives. She is more than ready to use her personal experience and technical skills to help others benefit from Chinese herbs!